The R4i Gold support playing all the DS games.When you got it you should setup it first. But you meaby have some issues. like this one: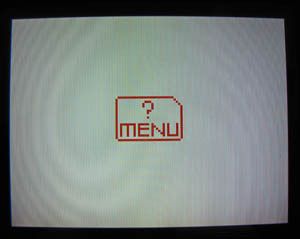 If your 3DS is showing this error message, it means that the kernel/driver is missing on the micro SD memory card inserted in the flashcart or your micro sd card is not compatible. Try Below:
1. download the right latest 1.64 kernel from here: http://www.3dstwocard.com/show.php?id=1
2. if your micro sd card is not original, change another new micro sd card, you should format it first.
Then setup it again follow this tutorial:
STEP 1: Prepare the wood r4 kernel and r4 card

1) Micro sd card ( Sandisk is better,not the SD card coming with the 3ds(XL))
(don't buy from amazon, there are many fake cards)
2) R4i Gold 3DS Card
3)Wood r4 v1.64 kernel files ( download from here: http://www.r4ids.cn/r4i-download-e.htm)
(there are many links on the page, find out the below picture and click the download)
4)micro sd card reader. You should format you micro sd card to FAT32
format is very important.
STEP 2: copy kernel files
copy all the files _rpg and _DS_MENU.DAT to the root folder of the micro sd card.
STEP 3: copy some ds games to play
copy the game roms to the root folder of the micro sd card.( we provide some free roms here:https://app.box.com/s/hefyhwwqhqqn1625vu31
STEP 4: insert the cards like below